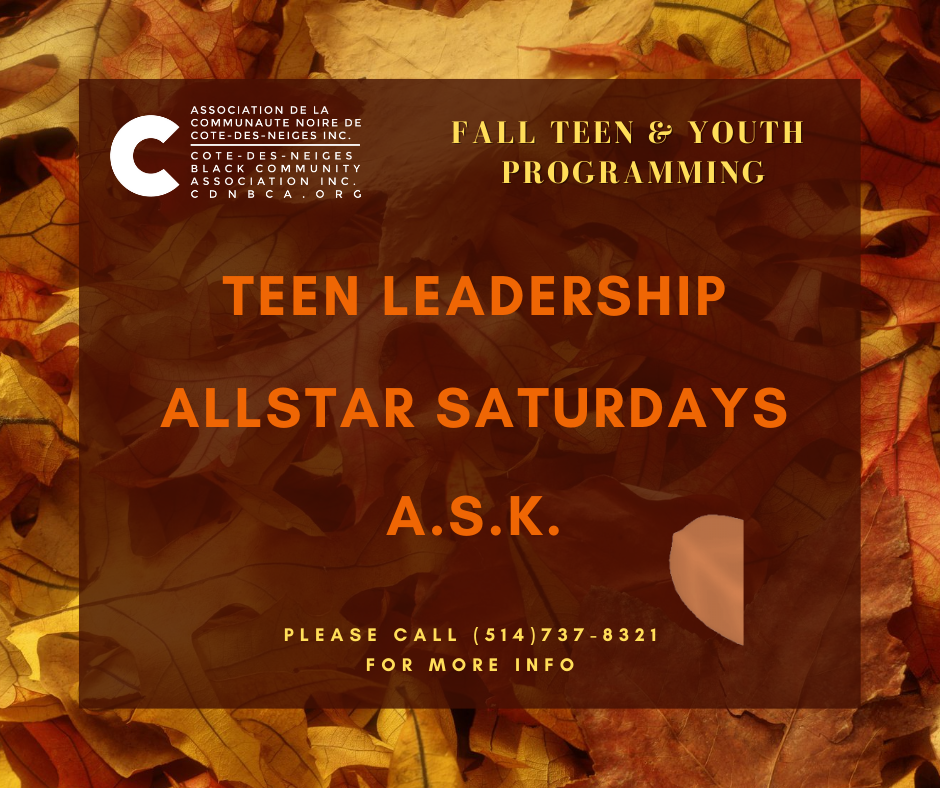 FALL TEEN & YOUTH PROGRAMMING
Oct 04, 2021
Fall Teen Leadership ages 13-17 Allstar Saturdays ages 6-12
Coming Soon Fall Teen Leadership ages 13-17 - engages teens through self motivational and skill building activities.
Allstar Saturdays ages 6-12 - engages the youth though various fun and educational activities as well as physical activities.
A.S.K. (After School Kids) ages 6-12 - this is a 2 hour homework program which takes place Mondays and Tuesdays from 3pm-6pm. Volunteers from Frontier College assist each child one on one with Math, French, and English homework.

Registration begins this week!
#SUPPORTURBCA
Join us and help.
We are so grateful when people offer to help us achieve our mission. Volunteering, sharing our web stories, or making a donation makes a huge difference! Thank you for your support.
Donate here