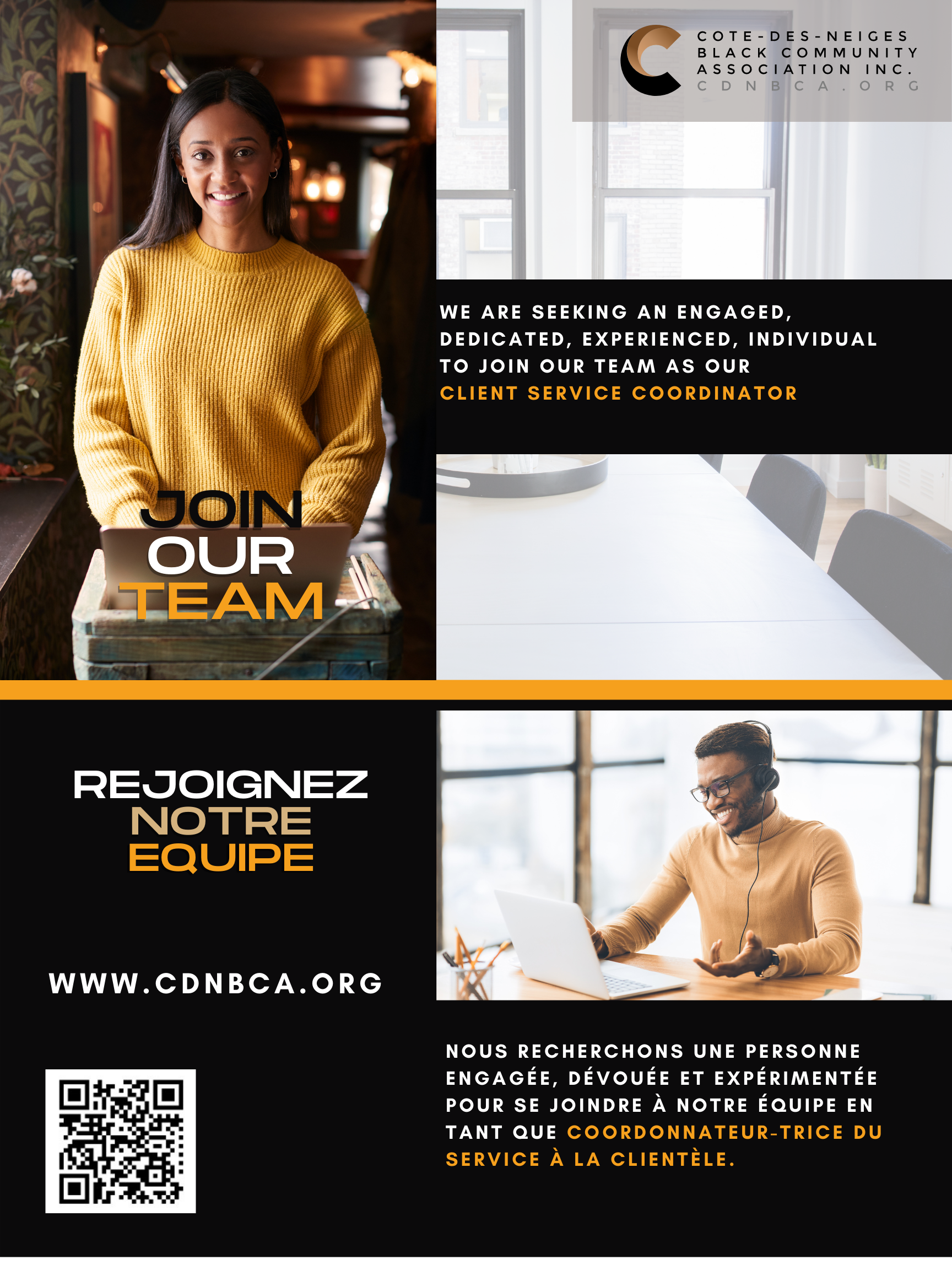 CLIENT SERVICE COORDINATOR
$35K/ year
Position to be filled first week in January 2022
General Duties
Provide bilingual administrative support.
Receive all self-referred or public agency or partner-referred families for general intake to the Community Access Support Service (CASS).
Act as liaison between client (families) and internal operations coordinator to register families into CDNBCA programs.
Provide membership and registration details to families and partnering agencies.
Coordinate the registration of new and existing clients for CDNBCA programs with program and administration support worker.
Corporate
Recording and distribution of emails & correspondence;
Maintenance and updating of CDNBCA membership list in electronic system Amilia;
Coordinate reception area and customer service at the main office;
Complete space reservations for external groups and private event;
Update Social Media platform(s) as directed.
Finance
Process and manage account receivables log for program fees to submit to Program manager;
  Coordinate requisitions for invoices and bills (file electronic copy of invoices/bills);
 Manage & action all external communication to members and clients to promote activities and fundraising initiatives for the organization as directed.
Receive all payments for membership and client fees in Amilia
Programming
Open general files of families in client management electronic system Sharevision;
Registration of new and existing clients for CDNBCA program activities in electronic system Amilia;
Assist coordinators to manage, replenish and create inventory of supplies for programs;
Send invitations and manage RSVP of partners, local agencies, and guests to CDNBCA events;
Attend and participate in seminars, meetings, and consultations as required;
Work with the CDNBCA administrative staff for overall service management of the organization.
Send your Resume and CV to jmoran@cdnbca.org